Managing Behavior Monthly Webinar Series
Insights to Behavior inspires K-12 professionals to promote a positive approach to behavior management. Through our Managing Behavior Monthly Webinar Series, you'll learn practical, research-based behavior management strategies that can easily be implemented in today's classrooms.

There is no cost for these one-hour sessions and all attendees will receive a certificate of attendance.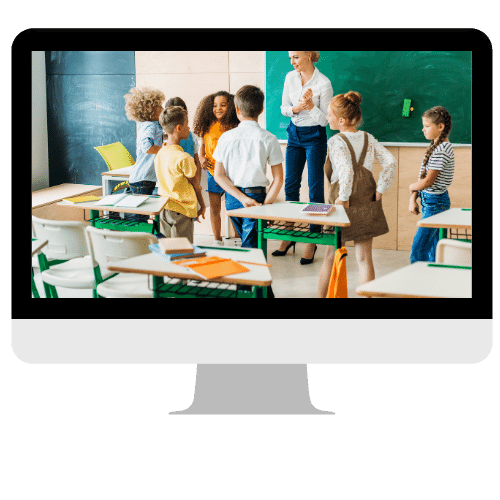 Webinar Replay Coming Soon!
Wednesday, November 16th, 2022 at 1:30 PM CDT
ABA Intervention; Trauma Informed Care with Tara Cottrell, MS BCBA/LBA
As a Licensed Behavior Analyst my goal is to empower people with the tools to have a full, healthy, and happy life. Using research-based intervention methods from the behavioral sciences, we can achieve a positive impact within our communities.
This discussion will focus on steps we can take to provide Trauma-informed care, support, and accommodations to individuals with disabilities, including parent training, teacher, and caretaker training, as well as employee training considerations. We will identify vulnerable populations, and common treatments across disciplines, and discuss specific procedures that promote gentle approaches with respecting assent as well as procedures to avoid that may cause more harm.
Learn from the Behavior Expert

Tara Cottrell, MS BCBA/LBA
Founder, Honeycutt Behavioral Services
Tara Cottrell is the founder of Honeycutt Behavioral Services. She passionately serves individuals and their communities in a wide range of settings including schools, clinics, companies, job sites, directly within the home and community, and more. Currently, she teaches at The Chicago School for Professional Psychology as adjunct faculty as well as running her business. She loves inspiring individuals to have a relationship focus while applying behavioral principles to improve the quality of work and care that we provide for the individuals we serve.
About Insights to Behavior
Create Legally-Defensible Behavior Intervention Plans In Under An Hour.
Insights to Behavior empowers K-12 professionals with an unprecedented suite of tools to create, update, track, and report on Behavior Intervention Plans—whether it's implemented in a single school or district-wide. You can now track, manage, and modify K-12 Student behaviors better than ever.
Research-based strategies at your fingertips.
Behavior management best practices.
Fewer meetings and faster workflow.
Better equip your teachers with skills training.
Continual improvement made simple.
"Insights to Behavior helps our teachers easily find replacement behaviors and then gives them options for researched-based strategies that they can choose from. That's a really good feature because it saves teachers time." Jill Lackey, Instructional Specialist for Special Education and 504 at Talladega County Schools