Managing Behavior Monthly Webinar Series
Insights to Behavior inspires K-12 professionals to promote a positive approach to behavior management. Through our Managing Behavior Monthly Webinar Series, you'll learn practical, research-based behavior management strategies that can easily be implemented in today's classrooms.

There is no cost for these one-hour sessions and all attendees will receive a certificate of attendance.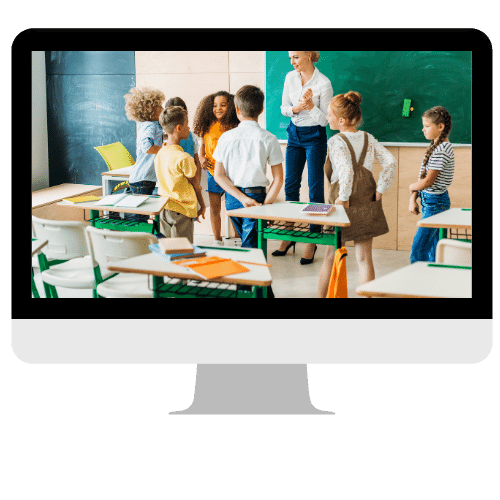 Webinar Replay Coming Soon!
Executive Functions Assessment and Instruction- Part 2
In this webinar, learn how to utilize a task analysis assessment to identify executive functioning skill deficits. You can use a task analysis to break down the expectations your learner faces during their day, and then use observation and your knowledge of executive function skills to analyze what area your student needs to build skills in. Next, it is time to create a plan. The Executive Functioning Skill Building Plan involves four parts: 1) establish a behavioral goal based on the skill deficits you identified, 2) develop a procedure for teaching the skill, 3) plan environmental supports, and 4) plan for reinforcement. In this webinar, we focus on the procedure for teaching the skill.
Learn from the Behavior Expert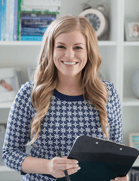 Sasha Long, BCBA, M.A
Sasha Long, BCBA, M.A., is the founder and president of The Autism Helper, Inc. She is a board-certified behavior analyst and former special education teacher. Sasha works full-time as a consultant, writer, and behavior analyst. Sasha manages and writes The Autism Helper Blog, as a way to share easy-to-use and ready to implement strategies and ideas. Sasha also travels internationally as a speaker and consultant providing individualized training and feedback to parents, educators, therapists, and administrators in the world of autism. She is currently an adjunct professor in the school of Applied Behavior Analysis at The Chicago School of Professional Psychology. Sasha received her undergraduate degree in Special Education from Miami University and has a Master's Degree in Applied Behavior Analysis from The Chicago School of Professional Psychology.
The Autism Helper Contacts:
About Insights to Behavior
Create Legally-Defensible Behavior Intervention Plans In Under An Hour.
Insights to Behavior empowers K-12 professionals with an unprecedented suite of tools to create, update, track, and report on Behavior Intervention Plans—whether it's implemented in a single school or district-wide. You can now track, manage, and modify K-12 Student behaviors better than ever.
Research-based strategies at your fingertips.
Behavior management best practices.
Fewer meetings and faster workflow.
Better equip your teachers with skills training.
Continual improvement made simple.
"Insights to Behavior helps our teachers easily find replacement behaviors and then gives them options for researched-based strategies that they can choose from. That's a really good feature because it saves teachers time." Jill Lackey, Instructional Specialist for Special Education and 504 at Talladega County Schools