Managing Behavior Monthly Webinar Series
Insights to Behavior inspires K-12 professionals to promote a positive approach to behavior management. Through our Managing Behavior Monthly Webinar Series, you'll learn practical, research-based behavior management strategies that can easily be implemented in today's classrooms.

There is no cost for these one-hour sessions and all attendees will receive a certificate of attendance.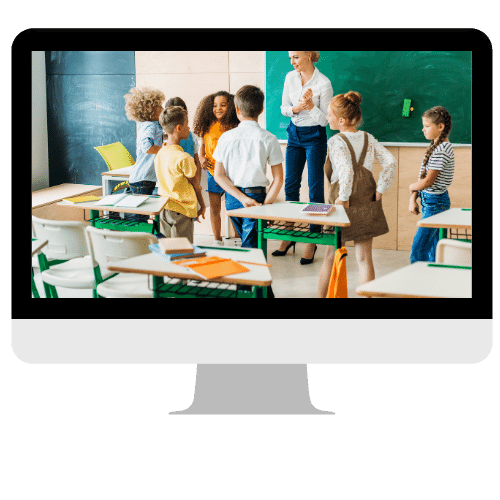 Webinar Replay Coming Soon!
Wednesday August 17th, 2022 at 1:30 PM CDT
Insights to Behavior Fall 2022 Updates and Refresher Course
You asked, We Listened!
Insights to Behavior is excited to announce Fall 2022 updates! Many users requested the ability to start defining behavior and then be able to come back and finish it at a later time. In response, we have launched a new "Draft" feature, available immediately! To save a draft, simply click "Save for Later" while defining a behavior. In addition, Insights to Behavior is now able to import and automatically ingest OneRoster extracts of users and organizations!
Learn from the Behavior Expert

Kenton Levings
Kenton has been the President of Insights to Behavior for 8 years. He has spoken at education and special education conferences around the country. Kenton has been in the education industry for over 25 years and is considered an expert in behavior and assessment.
About Insights to Behavior
Create Legally-Defensible Behavior Intervention Plans In Under An Hour.
Insights to Behavior empowers K-12 professionals with an unprecedented suite of tools to create, update, track, and report on Behavior Intervention Plans—whether it's implemented in a single school or district-wide. You can now track, manage, and modify K-12 Student behaviors better than ever.
Research-based strategies at your fingertips.
Behavior management best practices.
Fewer meetings and faster workflow.
Better equip your teachers with skills training.
Continual improvement made simple.
"Insights to Behavior helps our teachers easily find replacement behaviors and then gives them options for researched-based strategies that they can choose from. That's a really good feature because it saves teachers time." Jill Lackey, Instructional Specialist for Special Education and 504 at Talladega County Schools