Managing Behavior Monthly Webinar Series
Insights to Behavior inspires K-12 professionals to promote a positive approach to behavior management. Through our Managing Behavior Monthly Webinar Series, you'll learn practical, research-based behavior management strategies that can easily be implemented in today's classrooms.

There is no cost for these one-hour sessions and all attendees will receive a certificate of attendance.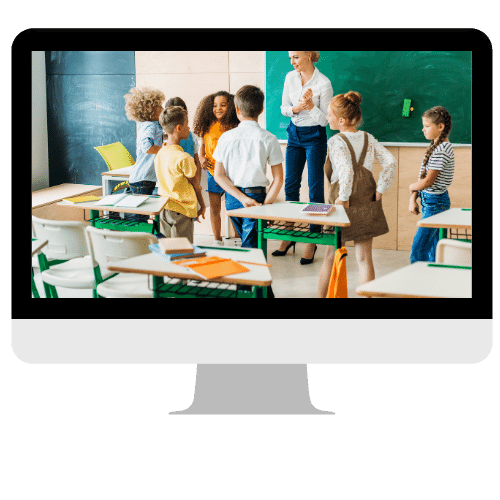 Webinar Replay Coming Soon!
Wednesday, September 21st, 2022 at 1:30 PM CDT
Working with Reluctant and Resistant Teachers of Students with Behavior Disorders
Students who display challenging behaviors toward teachers and peers perplex and test the patience of even the best teacher. Over time, some teachers struggle with implementing behavior intervention and maintaining a level of motivation to work with these kids. This session will equip the behavior specialist with collaborative strategies to address the needs of both the student and the teacher and improve outcomes.
Learn from the Behavior Expert
Edward K. Schultz, Ph.D.
Dr. Schultz is co-founder and co-architect of CSEP and is currently a Professor of Special Education at Midwestern State University (MSU). In addition to preparing educational diagnosticians at MSU, he has written numerous peer-reviewed articles concerning SLD identification, conducted training across the country, and has worked with state departments of education. Research interests and areas of expertise include assessment and intervention for behavioral problems, multi-system and supports, establishing strong RTI systems, and best practices in targeted assessment practices.
About Insights to Behavior
Create Legally-Defensible Behavior Intervention Plans In Under An Hour.
Insights to Behavior empowers K-12 professionals with an unprecedented suite of tools to create, update, track, and report on Behavior Intervention Plans—whether it's implemented in a single school or district-wide. You can now track, manage, and modify K-12 Student behaviors better than ever.
Research-based strategies at your fingertips.
Behavior management best practices.
Fewer meetings and faster workflow.
Better equip your teachers with skills training.
Continual improvement made simple.
"Insights to Behavior helps our teachers easily find replacement behaviors and then gives them options for researched-based strategies that they can choose from. That's a really good feature because it saves teachers time." Jill Lackey, Instructional Specialist for Special Education and 504 at Talladega County Schools